These are the life and times of Yaggie Diamond Simon Rodovsky, a Service Cat. He helps his human combat panic attacks by helping her calm down when they set in.
Sunday, December 25, 2005
Merry Christmas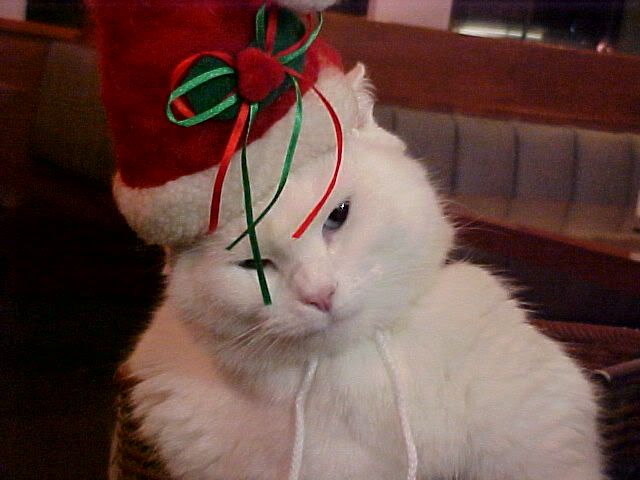 Everybody.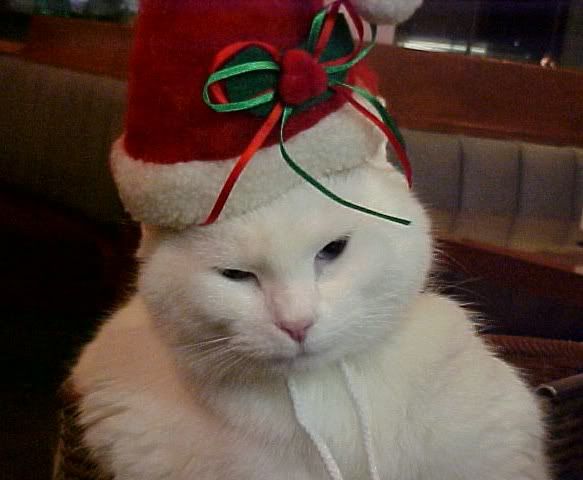 Diamond: "Can I go now?? PLEASE!?"
Posted by

N. Rodovsky
at 10:57 AM
No comments:

Friday, December 23, 2005
Yes, he really IS snow-white.
Here are a couple of adorable photos from a couple of years ago, of Diamond playing in the snow with a couple of little girls. I'll include full-shots as soon as I can remember how to resize photos, and get permission from their mother. ;-)
POOF!!! I've got THICK fur!!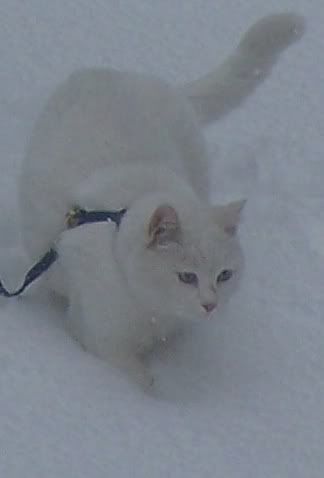 Where's a BIGGER hill, ladies!?
Posted by

N. Rodovsky
at 6:26 PM
1 comment:

Thursday, December 22, 2005
Christmas Wrapping
Here are some adorable shots from last year of Diamond helping me wrap the Christmas gifts. ;-D
My Kindom for Thumbs!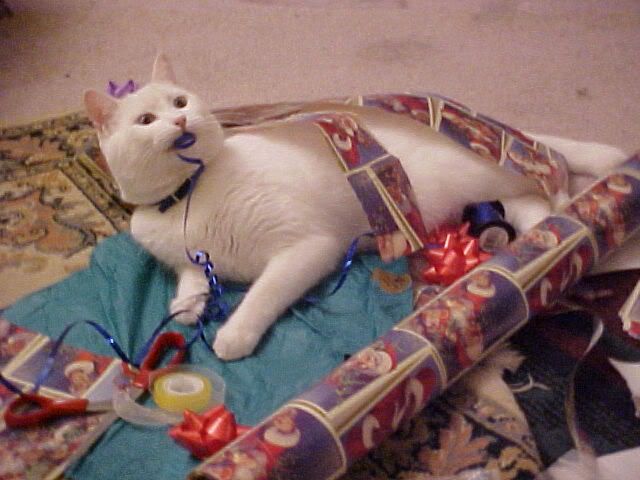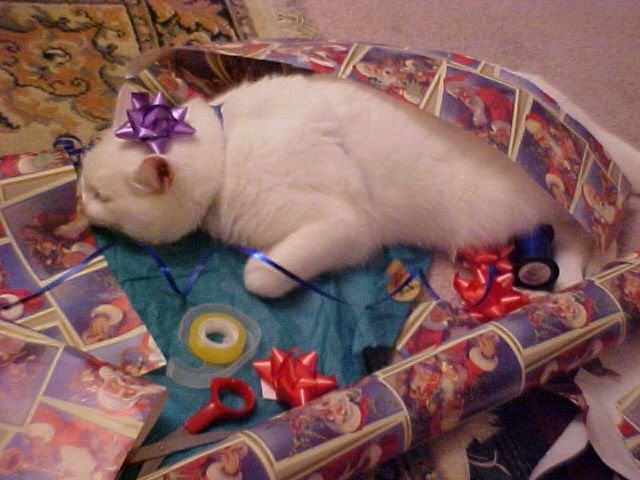 Too... many... friends...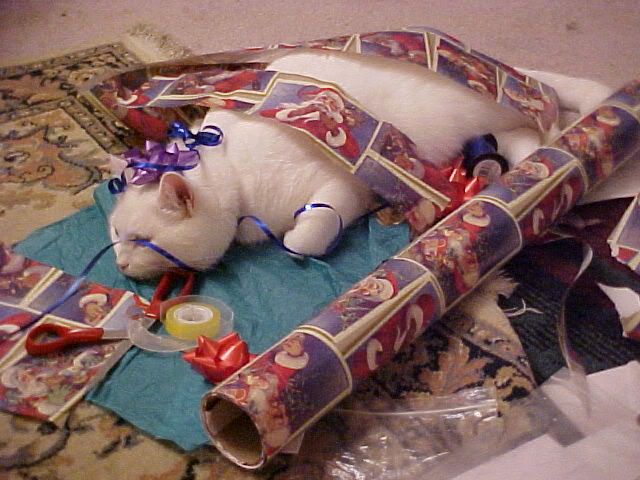 Zzzz...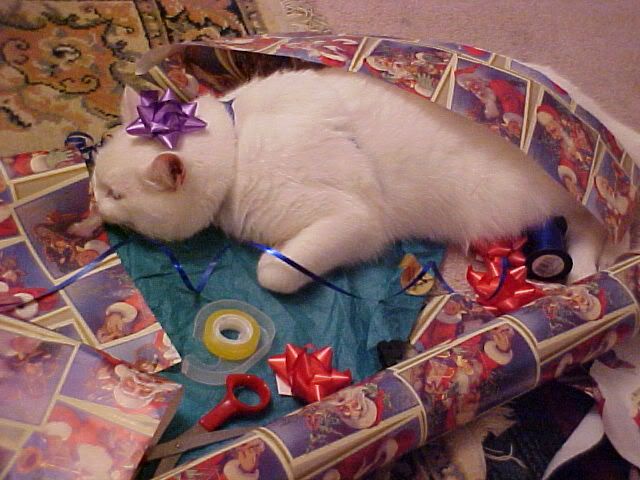 (Please Note: Diamond was NEVER left unattended with the scissors in the photographs.)
Posted by

N. Rodovsky
at 6:00 AM
1 comment: