Finally, a Photopost!
I haven't posted any images of Diamond lately because I had forgotten my photobucket password and couldn't get into the account for
months
, and worst of all, they have some new policy where you only have so many tries, which was crushing my attempts.
So anyway, finally, the photos will come back.
This one needs a bit of explanation. There's a large fishtank at The Bookie, and the fish always come to you because they think you're going to feed them... even if you're a cat! So here's Diamond, surrounded by hungry fish. ;)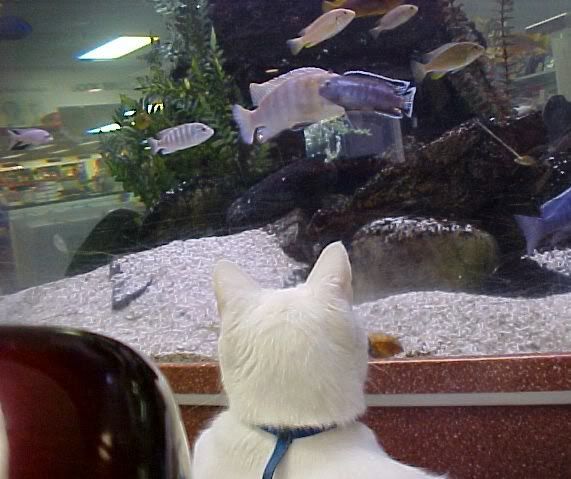 From what I understand, the Bookie is going to be housed
inside
the CUB eventually, so this tranquil scene will be no more. *sighest...*